Do you have moderate to severe facial sagging in the lower part of your face and jowls? If so, a facelift can be a great option. It can tighten your facial and neck muscles and remove excess skin so you can take years off your face. When I initially recommend a facelift to a patient here at Brown Plastic Surgery, the first question they often ask is "How much does a facelift cost?" Below, I'll discuss the answer to this question.
Read real player reviews of online casinos in Hungary to get an idea of their quality and reliability https://www.otthonmelege.hu/a-call-of-duty-modern-warfare-ii-season-2-ismet-halasztva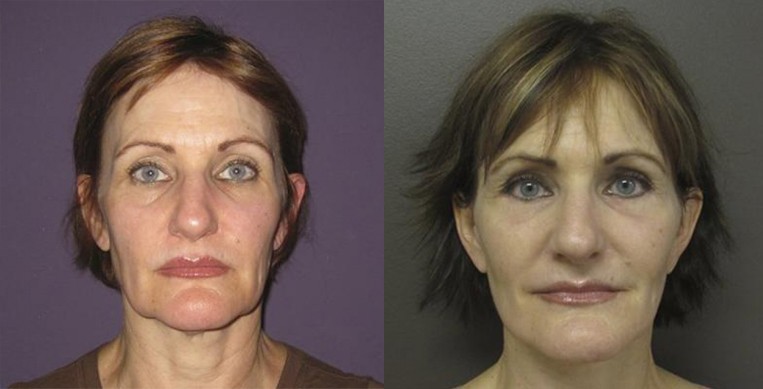 *Individual results may vary*
FACELIFT PRICING
According to the American Society of Plastic Surgeons, the average cost of a facelift in 2018 was $7,655, not including anesthesia, operating room costs, or other related expenses. Of course, facelift costs vary widely and depend on your unique aesthetic goals and treatment plan.
It is important to understand that since a facelift is considered a cosmetic procedure rather than a medical necessity, your insurance will not cover it. The good news, however, is that I offer flexible financing options through CareCredit. CareCredit can give you the chance to finance your facelift without any fees or prepayment penalties. My team will be happy to work with you to design a financing plan that is ideal for your budget and lifestyle needs.
FACELIFT CONSULTATIONS AVAILABLE
THE FACELIFT PROCEDURE
I perform facelift surgery under general anesthesia in a few hours. I strive to create the most natural possible results by tightening and lifting the deepest layers of your face without adding tension to your skin.
This way, I can conceal the scars and help you avoid a pulled back, unnatural look. Once I'm done tightening and lifting your skin, I'll close your incisions carefully and remove any excess skin. While a facelift will take years off your face, you should realize that it can't stop the natural process of aging. Fortunately, you can expect to continue to look rejuvenated for years to come, as long as you take care of your skin and overall health.
GOOD CANDIDATES FOR A FACELIFT
In most cases, good candidates for a facelift are men and women who are generally healthy yet concerned about moderate to severe facial sagging and wrinkles. Although most of my facelift patients are in their 40s, 50s, and 60s, you may also benefit from a facelift if you are older. I will let you know whether you're a good candidate for a facelift during a consultation.
After 1 year-long search, Dr. Brown became my choice of surgeon to reverse my aging process. Since I had my full facelift procedure before, I had been well informed of cometic procedures through the internet. When I had my first consultation with Dr. Brown, I though he is very genuine and meticulous. He took his time to listen to me of my concerns and discussed various options to achieve the best outcome to fulfill my desire. And my feeling was right! After six weeks from the surgery, my husband says Dr. Brown made me look at least 10 years younger. Dr. Brown and his staff prepared me and led me through the process at ease. They are very professional and friendly. I think their office atmosphere also supports their great achievements.
TAKE THE NEXT STEP
If you're wondering if you're a good candidate for an arm lift or how much it may cost you, we encourage you to schedule a consultation with ​Dr. Brown of Brown Plastic Surgery in Scottsdale, Arizona​ today. You can count on him to help you make an informed decision. Call us at ​+1 480-947-2455 ​or fill out our convenient online contact form.